Topic of a recent sermon at our church:  Who's welcome here?  Answer:  Everyone.  There should be no litmus test – skin color, sexual preference, etc. – because we all belong to God.
I wish it were that easy out in the rest of the world. 
I used to be a news junkie: I read newspapers, watched pundits arguing on TV, really got into it.  I don't now; it's too stressful.  I liked it a lot better when all the newspapers I read were actually on paper, and anyone who wanted to make a comment to a story had to write a letter and own up to it by putting his or her name and address.  For most people, this had something of a civilizing effect; it also offered that moment of restraint, of reflection – was that too much? Should I have said that?  Will this hurt anyone? – that has been sucked down the black hole of our think-and-click lives today. 
You think it, you click it.  And then it's out there and you usually can't get it back.  You don't have to use your real name, and unfortunately, a lot of people don't handle this anonymity very well.  It lets their bad selves out, the id-troll selves they probably make at least some effort to hold in check out in the real world. 
I have seen some very good discussions in the comments sections on the health pages of the New York Times.  I pretty much can't read the comments after any political story in the Washington Post, because within a very few posts, they turn to personal insults, as people take offense at what somebody else said and decide to just vilify that person. 
It's nasty, people.  Very unpleasant.  Even in my sweet little town, the comments on stories in our local newspaper tend to be equally polarizing.  Whatever happened to moderation?  Where did all this hate come from?  These probably know each other, but they don't recognize the fake names.  I like the policy of one news website – it leans conservative, so go ahead and hate me for it if that's all it takes to set you off – which is,  "It's a salon, not a saloon." If someone makes a comment that's vulgar, demeaning, or otherwise inappropriate, that person can be banned from the site.   
Closer to home, it's happening with some of my friends on Facebook.  Recently, I was very disturbed to find that I apparently can't even "like" anything if it is too controversial.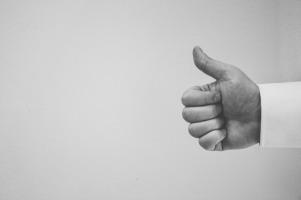 A friend I've known for a long time has taken offense at two things I have "liked."  (If by some lucky happenstance you're not familiar with Facebook, you can "post" things that you write, or stories or pictures that you find interesting, and you can "like" things that other people put up that show up in your News Feed.)
My friend sent me a FB message that just flabbergasted me. It said, "I know your politics, but please don't just repost blindly."  He mentioned a story that he thought I had posted – I actually had not, but I had liked it – and sent along a Snopes link to discredit it.  I wrote back: "I try never to post political things. I saw it in the News Feed of a guy from my former church," and apparently clicked "like."  I added:  "It seems to me I ought to be able to like something if I want to. I just can't imagine telling someone else what to like." 
He then went on to insult the guy, a good man I'll call X, who had posted the offending thing – a meme, I think it was; I honestly don't even remember now.  I wrote back: "You're right, X is probably the operational definition of curmudgeon.  But he also spends many hours a week doing volunteer work with his wife," and I talked briefly about that.  "So he's a mixture of opinions you probably don't like and acts of kindness that you most likely do like.  Honestly, though, I try not to post anything political.  You may know my politics, you may not."
I went on:  "I remember back in the 70s and 80s, especially around the journalism schools where my dad taught, seeing bumper stickers that said something like, 'I may not agree with what you say, but I will fight to the death for your right to say it.'  I don't see those anymore. 
"I don't agree with all the stuff you put up, but you are my friend and I love you for many reasons, including your compassion, your wit, because you are a genuinely nice guy and so darn smart, much smarter than I am.  That's good enough for me, and I'd rather have the things we share in common than worry about the things we don't." 
He agreed, and I thought everything was okay.  Then a couple of weeks ago, it happened again; he wrote a whole post about how one of his friends had posted something and it "made his blood boil."  Again, it was not a post, but something a family member had put up and I had just liked it.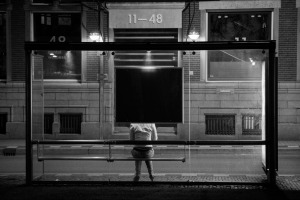 I have begun to censor myself.  I went back and unliked it.  Then I did something I hardly ever do; put my friend on the "restricted" list, so he can't see most of what I do on Facebook.  Which is not much these days.  Personally, I think it is kind of odd to see and get worked up over what other people like; I can barely keep up with what they post.  A lot of my friends like stuff that I don't particularly care for; so what?      
So I have pulled back.  I'm barely on FB anymore, and when I do post something I try to be innocuous.  Fortunately, I have an endless stockpile of puns and I like to put up a daily joke.  Here's one of them:  What would happen if Satan lost his hair? There would be hell toupée.  Here's another:  I went to a restaurant and had the Wookie steak.  It was pretty Chewy.
Also, I'm the secretary of the middle school PTA and I put up stuff about that.  Pretty tame.  Who says we all have to agree on everything? That's what makes the world an interesting place.
Back to the idea of a litmus test:  I truly don't care about your sexual orientation.  I just don't.  I've got enough problems without having to worry about judging you.  And I wish I had as much money as I don't care about your politics.  I do not want to know what they are.
My only litmus test is, are you unable to lighten up?  That's it.  Because anyone else, I'm pretty sure I can work with you.
© Janet Farrar Worthington
https://janetfarrarworthington.com/wp-content/uploads/2016/09/300_225_holding_hands.jpg
225
300
Janet
https://janetfarrarworthington.com/wp-content/uploads/2017/05/janet-farrar-worthington-author-logo-300x127.png
Janet
2016-09-13 10:31:40
2018-07-23 16:18:58
Pulling Back