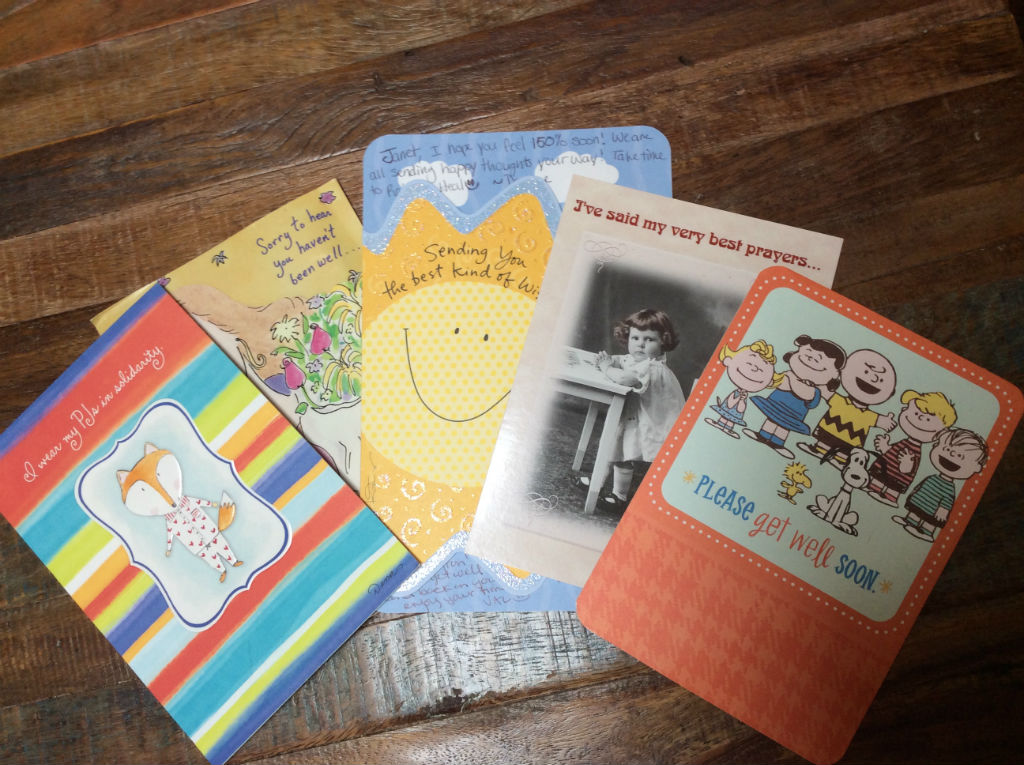 "The man who is well wears a crown that only the sick can see." — Sir William Osler.
"Today is a good day to have a good day." — Joanna Gaines.
Two of my favorite sayings just came true for me, when I had to stay overnight in the hospital after what I had hoped would be an outpatient surgical procedure.  The first was said by Osler, a legendary physician from more than a century ago, widely considered to be the Father of Internal Medicine.  Actually, I don't know who coined the second phrase, but I heard it from Joanna Gaines on the HGTV show, "Fixer Upper."
What Osler meant was that, you don't know how good you have it until you don't feel well.  The most basic things that you took for granted even a few hours earlier seem like privileges, and you think, "Oh, man, I was so fortunate, and I didn't even know it."  Then, if some or all of those essential things are restored to you, you realize that you have the makings of a good day.  A great day, even.
For example:  If you are lying in a bed and you don't have these gripper things Velcro'd to your legs from ankle to knee, rhythmically squeezing first the left leg and then the right so you don't get a blood clot, that's a pretty good day right there.  If you want to get up from bed, or even turn over, and you can move your legs and your abdominal muscles are working even though you just had surgery, way to go!  If you want to get up, and you don't have an IV connected to your left arm and a blood pressure thing connected to your right arm, along with the Velcro leg things mentioned above, congrats!  You're free!  You are untethered, friend!
If you get up, despite having the IV pole, and manage to walk a lap or two around the nurses' station on your hospital floor, fist bump!  If you manage to make it to the room toilet and something — even a few drops — comes out, you are on your way to having a good day.  In my case, the anesthesiologist told my husband I was "a lightweight" — meaning, the least bit of anesthesia just knocks me out, makes itself comfortable in my body, and doesn't want to leave.  So when I managed to eat a Popsicle and drink a styrofoam cup of iced Shasta ginger ale — and thought those were the best things I had ever had in my life — they just sat there in my stomach, not getting absorbed.  Then they came back up.  Several times.  At last, when I finally achieved urine, it was a victory.  Things were moving along!  And then, my friends, if you have not had any food for 24 hours and you have had abdominal surgery and, when you go to the bathroom, you manage to achieve a small toot, let me tell you:  Tchaikovsky himself could not have written the cannon fire in the 1812 Overture to be any more triumphant.  The system is working!  Doctors and nurses really get excited when the old digestive tract fires back up.
But this is not about what happened to me so much as what it made me realize.  Just about everything is a gift of some kind.  We don't always see it, but it is.  Tired at work?  Hey, at least (I hope) you got to get up, dress yourself,  eat whatever you wanted to, have a big cup of something with caffeine (which also means you don't now have a righteous caffeine-withdrawal headache), and you either drove or walked or rode a bike or some form of public transportation to get there.   If you also had to get your kids and/or spouse up, maybe chuck some laundry in the washer, maybe put something in the Crock Pot for supper, you could look at it as a burden.  But I hope you will look at it as a privilege, because nobody had to do those things for you because you weren't able to do it yourself.
The very best part about all this, and my recovery, is, as always, my family and friends.  My kids — Blair, Andy, and Josh, plus Kevin, Andy's best friend, who's visiting us this summer — have been wonderful, doing anything I needed them to do, and not letting me do much at all.  I am not good at not pushing myself, but they have done (literally) the heavy lifting when I really needed it.  Blair, my daughter, has been especially incredible, driving Josh to school, cooking meals, going to the grocery store, etc.  My friend, Marion, sent me a card that said she was wearing pajamas in solidarity with me (I love that!).   Cassie, Gena, and Leigh listened to me worrying about everything that could go wrong (and nothing did, as far as I can tell!).  I didn't really announce it at church or among my friends, but the people who knew, like Bev, sent cards and called and checked in, and I was in their prayers.  My buddies in the praise band and choir were there for me.  Catherine fixed us meals that were feasts — twice.  My dad, my brother, Bradley, and sister-in-law, Carole, and mother-in-law, Sally, keep checking in.
And, as always, Mark was there, holding my hand before surgery, just sitting by the gurney in pre-op and being with me when the case before mine was delayed and I started to fidget.  When I didn't bounce back right away, he was with me in the hospital room, and when it became clear that I wasn't going to get to go home, he just slept there, wearing his same clothes, with no toothbrush or pillow.  He slept on a pullout sofa in the room, helped me get up to go to the bathroom in the night, cheered with me when I managed to achieve urine, then got up at 6 a.m., went home, took a shower, and went to work, where he spent the next nine hours taking care of his own patients.
If you have people in your life who give a crap about you, who love you, who take care of you when you're sick, who do stuff for you when you need it, then be happy.  You have won the game, buddy.  If you're fairly healthy on top of that, then you've got a lot of reasons to celebrate.  You're wearing a crown that only someone who isn't feeling as well as you can see.  You've also, I hope, got a lot more to be thankful for than you know.  Many reasons why today is a good day to have a good day.
P.S.  If I ever complain or feel sorry for myself, you have my permission to give me a swift kick — but gently, please — I've still got stitches.
https://janetfarrarworthington.com/wp-content/uploads/2015/08/IMG_0376-2.jpg
765
1024
Janet
https://janetfarrarworthington.com/wp-content/uploads/2017/05/janet-farrar-worthington-author-logo-300x127.png
Janet
2015-08-14 16:42:07
2015-08-14 16:42:07
A Good Day